Data from the last edition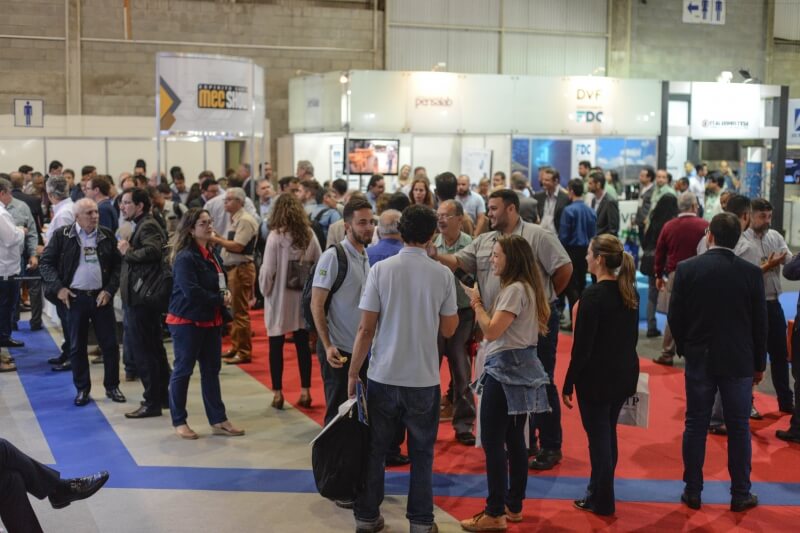 Held from August 6 to 8 at the Carapina Event Center, the state's main exhibition center, the 12th edition of the fair brought together more than 200 national and international brands from the most diverse segments of the metalworking industry.

13,500+
Visitors

200+
National and international brands

10,000 m²
Exhibition Area

120
Hours of technical content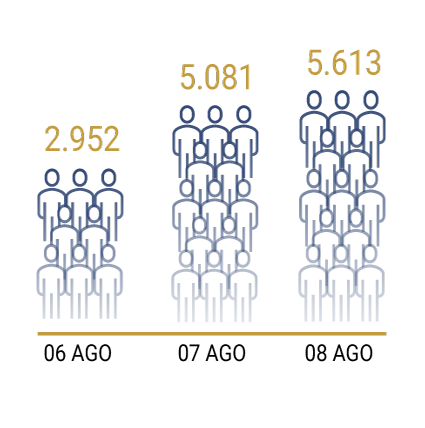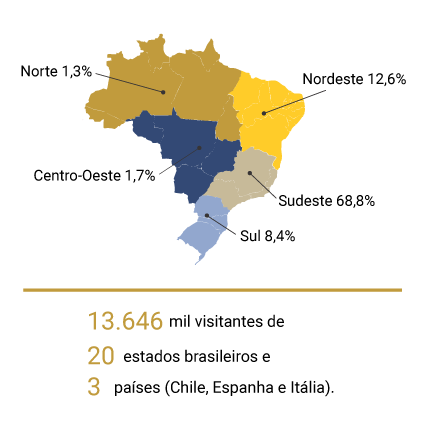 97% of the EXHIBITORS are pleased with their participation in the fair.
95% expressed an interest in attending the next edition.
QUALIFIED VISITORS: More than 13,000 professionals with high decision power visited the event. Formed mostly by managers, executives, buyers and technicians of the major industries of Espírito Santo (ArcelorMittal, Jurong Aracruz Shipyard, Fibria, Petrobras and Vale), as well as entrepreneurs from the entire production chain of the metalworking sector.
Business Roundtable
13 buyers: ARCELOR MITTAL | CHEMTRADE | EDP |  ESTALEIRO JURONG ARACRUZ | SUZANO | VALE | PETROBRAS | PRYSMIAN | SAIPEM DO BRASIL | SBM OFFSHORE | VIPETRO |  WEG | TECHNIPFMC
210 meetings.
Expectation of over R$32 million in 12 months.
Training and Knowledge
More than 120 hours of technical content
Every day in the morning, with technical visits to the companies: Jurong Shipyard, ArcelorMittal, Vale and Petrobras.
Free dynamic lectures and round tables with discussions on various topics
Lectures from the following companies and institutions: IBP, MME, Shell, Samson, Yokogawa, Petrobras, Equinor, Headquarters, Onip, Abimaq, Deepwater, Tox Pressotechnik, ABM, Abraman, Abespetro, ABEAM, ArcelorMittal, Plates of Brazil, Jurong Shipyard, Suzano and headquarters.
Innovation Island and P&G Showroom
Exhibiting and supporting companies: MOTOMAN – YASKAWA, ROBOTIC ELITE, PETROBRAS, SHELL, TECHNIPFMC, PRYSMIAN, UCL, BANDES, VIXSYSTEM, SENAI-SC, SEBRAE and CDMEC
Exhibition by: Panasonic Robot | Painting Robot, FASHION and Auri 300 – Petrobrás | Snake Robot – Senai-SC | Collaborative Robot HC10 and Robot GP8 – Motoman | Crane Simulator – UCL | Lysa Robot – Vixsystem | Virtual Reality Glasses – Shell
More than 30 hours of lectures and programming.
Business lectures with Aker Solutions, Baker Hughes, Petrobrás, CREA-ES.
Renewable Energy Panel with participation of Absolar, BNDES, WEG, Sunew and ES Solar
IFES Robotics Competition and FINDESLAB presentation from Findes.
Mec Inova Award and launch of the Innovation Marathon (SEBREA and CDMEC)
Espírito Santo Oil&Gas
Coordinated by the Capixaba Oil and Gas Forum – FCP & G, it was partnered by REDEPETRO ES, ONIP, Abeam, Abespetro, IBP and CDV support.
The space featured lectures and debates with representatives of institutions and large companies linked to the P&G sector.
Thematic Booth with Showroom of Petrobras Oil and Gas Chain Products, Shell, TechnipFMC and Prysmian.