Oil and gas industry fair and conference
122 Million Barrels of Oil Produced in 2018
fonte: FCP&G
Suppliers, investors and the main players in the P&G market are located in Espírito Santo OIL & GAS, enabling business opportunities and leveraging the oil and gas chain.

An important part in the strategic development of the oil and natural gas sector in Brazil, Espírito Santo is the headquarters of one of the main events aimed at the segment of the country, Espírito Santo OIL & GAS.
Integrated with MEC SHOW, Espírito Santo OIL & GAS has conferences, lectures and business roundtables, which take place simultaneously, provoking the debate of ideas around the potential of the Espírito Santo market, in addition to the search for new technologies for exploration and production.


+13.500
Visitors

+200
National and international brands

10.000 m²
Exhibition Area

120
Hours of technical content
Negotiate with the main national and international buyers in the P&G, mining, steel, cellulose and naval sectors.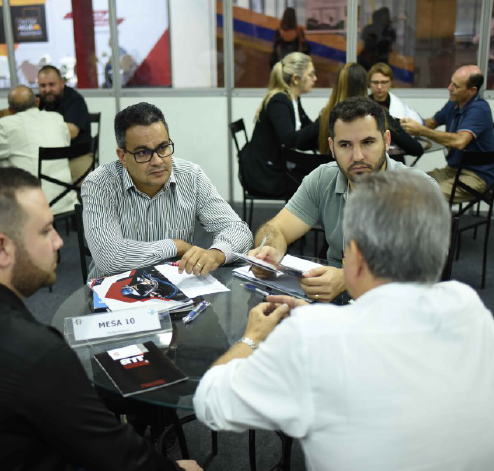 Business Round 2019
• Specific P&G business round, company numbers
participating negotiations and companies;
• In total 210 meetings held with the expectation of
R $ 32 million in business in the coming months.
Business Rounds – Promoted in partnership with SEBRAE,
13 buyers took part in the round
with 101 suppliers.
• Buyers: WEG, VALE, ARCELORMITTAL, SUZANO,
JURONG SHIPYARD, EDP, CHEMTRADE, PRYSMIAN,
TECHNIP FMC, VIPETRO, PETROBRAS, SBM
OFFSHORE.
Add value to your brand in one of the biggest Oil and Gas meetings in Brazil and connect with the qualified and influential audience of the event.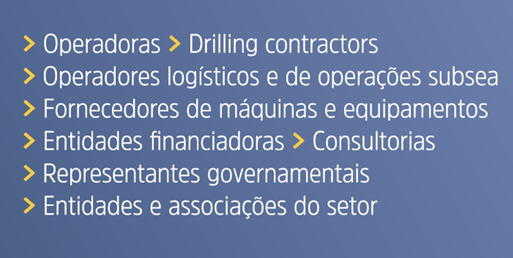 Contact with companies in the P&G industry
Direct and indirect business opportunities
Expansion of the market outlook for the coming years
Contact:
Telefone: +55 27 3434 0600
E-mail: info@mecshow.com.br