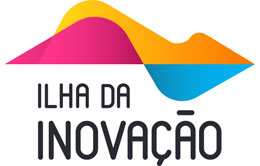 MEC SHOW arena space focused on stimulating the development of ideas that can assist in industrial processes, in place will be gathered prototypes, cases, simulators and examples of new TECHNOLOGIES that are transforming reality in Brazil and in the world.
A taste of what you will see: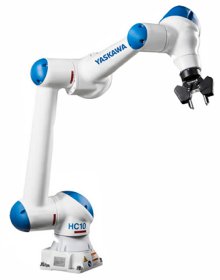 MOTOMAN will bring its GP8 Series robots so that visitors can operate, program and test their own Jobs, meaning full interactivity with Industry 4.0 (networks, 3D simulations, robotics) etc.). Visitors will have the experience of seeing, in practice, the result of applying scheduled operations. In addition they will carry the HC-10, a collaborative robot that is designed to work safely with humans and contains six axes designed for a variety of applications.
VIXSYSTEM will be present with the LYSA GUIDE DOG – created by entrepreneur Capixaba Neide Sellin to help guide the visually impaired on the streets. The innovation was even disputed by the shareholder entrepreneurs of the Shark Tank Brasil program. According to the creator, the Lysa robot identifies air objects, holes and looks for the safest route for the disabled to move, and warns when there are objects in front or side. During the event, Lysa will guide visitors to the auditoriums offering a unique user experience.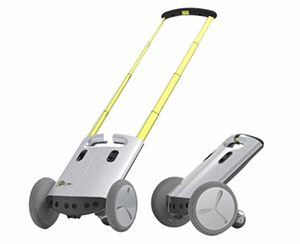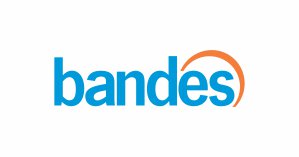 Sponsor of Innovation Island, Bandes will present three possibilities for participants: the INDUSTRY 4.0 line, the Green Economy and Finep. In the three projects, there are financing options to stimulate and encourage the development of Espírito Santo companies that want to invest in modernization, sustainability and new practices.
Among the highlights of the space is also the welding robot of ELITE ROBÓTICA. which will expose the advantages of robotic automation, such as increased production, reduced floor space and reduced operating costs. On average, the company saves 20% on wire, 85% on electricity and 38% on welding gas.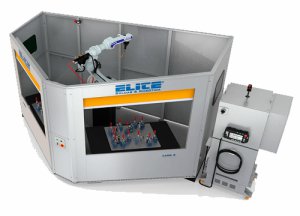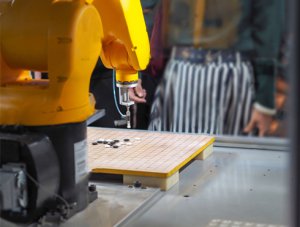 UCL will present unpublished simulator developed to train manpower. An immersive virtual reality cabin will give users the feeling of working with overhead crane equipment, for example. Visitors to the fair will also check out robotic arms that, paired, control each other's movements programmatically. To make the visit more fun, a robotic arm that plays "tic-tac-toe" will also be an attraction.
Promoted and Presented By