Be an exhibitor and see why the best deals in the industry are closed here.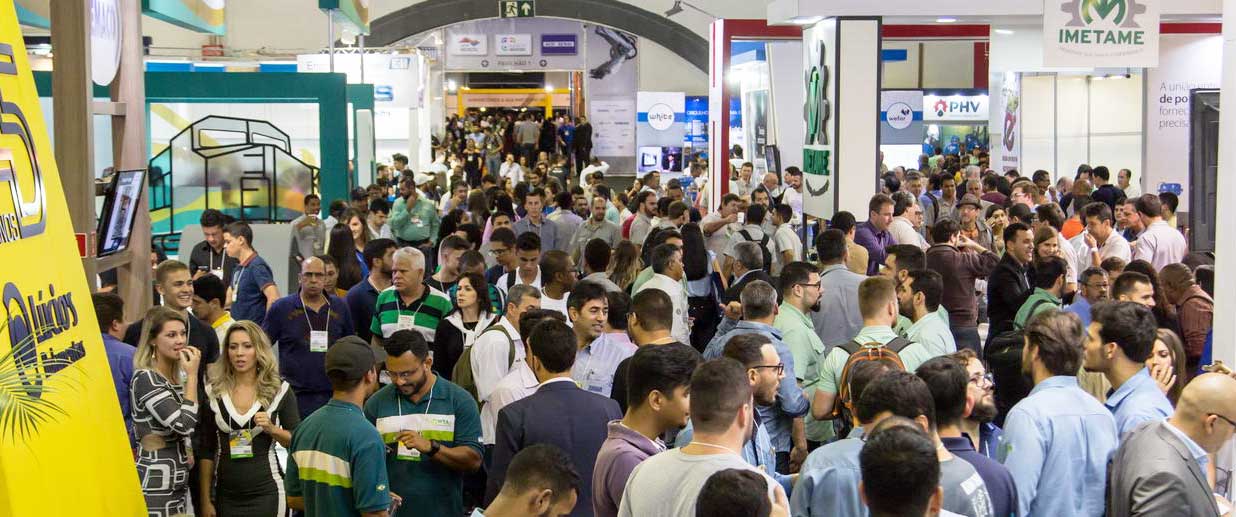 With estimated investments of over R $ 50 billion for the oil and gas, mining, steel, pulp, energy and infrastructure sectors, MEC SHOW will strengthen the recovery of the sector, creating business and B2B opportunities with the main anchors of the sector. (ArcelorMittal, Jurong Aracruz Shipyard, Fibria, Petrobras, Vale), as well as businessmen from the entire production chain of the national and international metalworking sector.

MINING
Largest pelletizing complex

SIDERURGY
Largest national producer of Steel plates.

CELULLOSE
Reference in pulp production

PETROLEUM
2nd largest oil reserve in Brazil

GAS
2nd largest national gas produce

NAVAL
The most modern shipyard in Brazil
1500

Companies
30.000

Direct Jobs
120.000

Indirect Jobs
97% of EXHIBITORS are pleased with their participation in the fair.
95% expressed an interest in attending the next edition.
QUALIFIED VISITORS : More than 13,000 professionals with high decision power visited the event. Formed mostly by managers, executives, buyers and technicians of the major industries of Espírito Santo (ArcelorMittal, Jurong Aracruz Shipyard, Fibria, Petrobras and Vale), as well as entrepreneurs from the entire production chain of the metalworking sector.
• Companies dedicated to hiring industrial products and services;
• Buyers of inputs, machinery, equipment and tools;
• Buyers from the metalworking, marine, oil and gas, pulp and paper, steel, metallurgical, mining, machining, chemical / petrochemical, port, construction, furniture;
• Engineers, Technicians, CEO's, Directors and managers of the main industries of the segment;
• Consumer goods, food and beverage, plastics / packaging, consumer electronics, textiles, among others
• Government entities and agencies for development, education, sustainable development and support.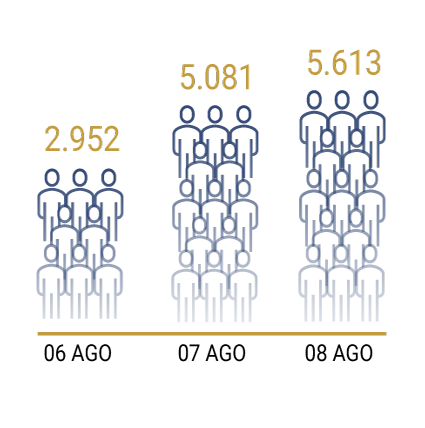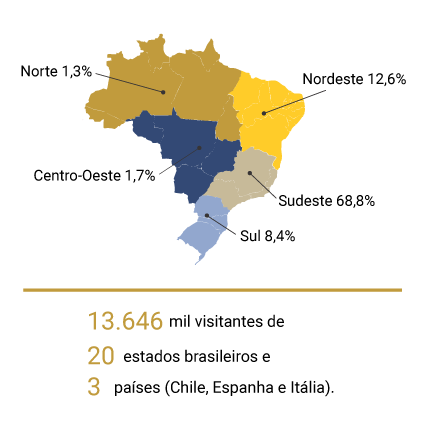 • Face-to-face contact with industry decision makers and key members of the metal-mechanical, oil and gas, marine, mining, steel, pulp, port, and other production chain;
• 76% of visitors participate in the process of buying products in the companies in which they operate.;
• Significantly reduce new business closing time;
• Visitors want to know about market launches and trends, see new products or learn about innovations.;
• Qualified public seeking interaction and negotiation with new partners and suppliers;
WANT TO BE AN EXHIBITOR AT MEC SHOW 2020?
Fill out the form below so that our sales team can contact you and submit the proposal that best suits your business needs.